Hive and Holler, formerly Mountaineer Bees, is a family-owned and operated apiary in the hills of West Virginia. Mike Flanigan started the apiary in 2018 with only two hives on his father's farmland in Salem. His passion and love for bees quickly grew, and he realized this is what he was called to do. Pouring his heart and soul into beekeeping, Mike quickly expanded his apiary and it continues to grow each year. Mike's wife (and high school sweetheart), Amanda, became a part of the journey into the world of beekeeping and took the role of "apiary assistant".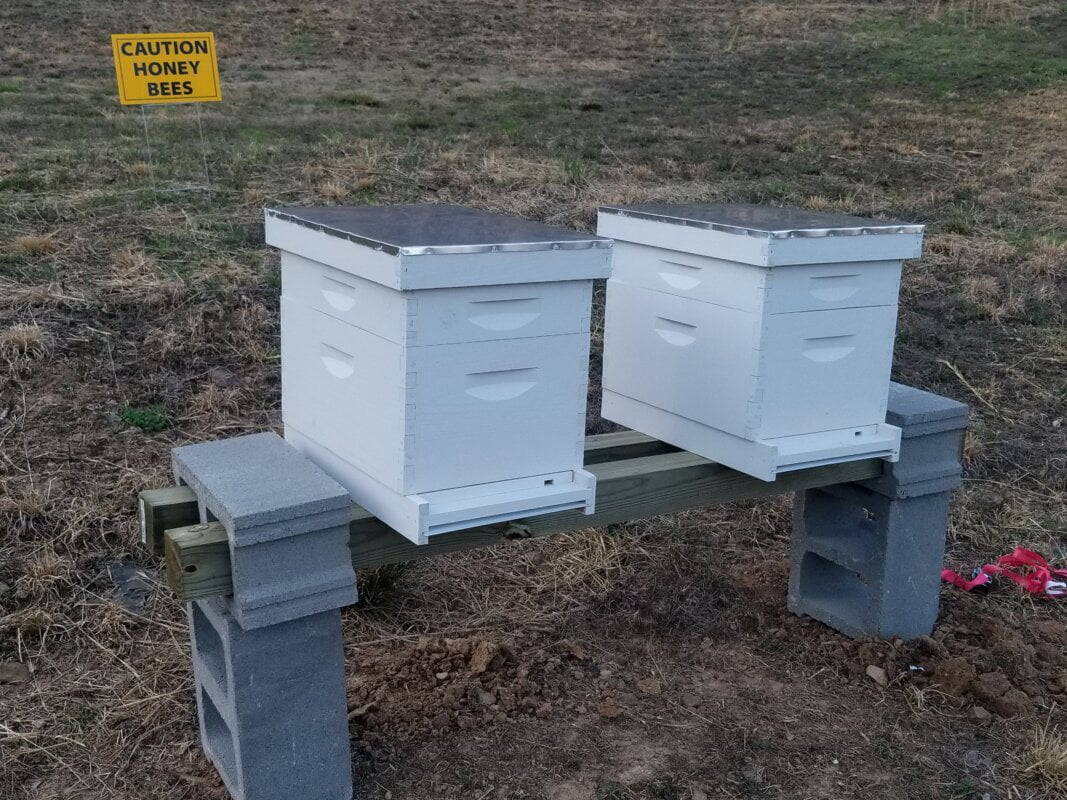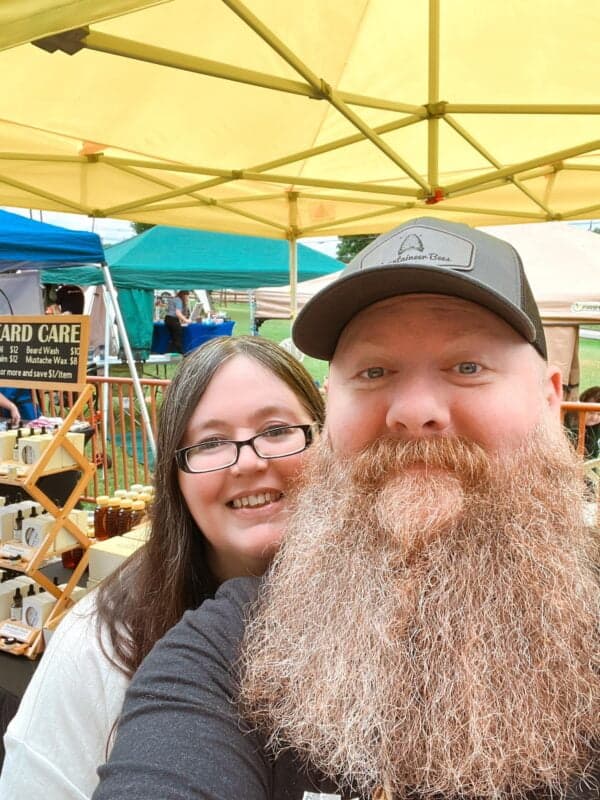 Beeswax is one of the many products that we get from our bees. And like honey, we thought it would be great to create natural alternatives to everyday chemical-laden products. We started making beeswax wax melts and they quickly gained a following for their high quality and amazingly long-lasting scents. But we didn't stop there! We also started to make lip balms and solid lotion bars. Our mission became to provide safe and healthy alternatives to big box store products and help people connect with nature in a fun and meaningful way.
First products made
Amanda loved burning wax melts but was concerned about their cats inhaling the toxins (such as paraffin wax, phthalates, and toxic fragrance oils). So she began researching safer ways to scent their home without risking the health of their cats. During her research, she learned that beeswax is a cleaner-burning wax that also releases negative ions into the air. She also learned about clean fragrance oils that follow the California Prop 65 list (meaning they do not contain chemicals known to cause cancer, birth defects, or other reproductive harm). All of the fragrance oils used in the wax melts are in compliance with the IFRA and exclude all harmful materials from California's Prop 65 list. Today we no longer make wax melts and have focused on Beard Care and Skin Skin products.
Beard Care Products?
Beard care products were created out of necessity. Mike had a beard and couldn't find any products on the market that used natural ingredients and still worked great. So he started making his own. He made hundreds of batches and tested his recipes over and over until he found the perfect formula that worked. And now, we're bringing those same great products to you.
The perfect recipe
We believe in creating high-quality products that our customers really enjoy using. Each of our recipes have been made 100s of times, tested, and tweaked before the final perfect formula is created. You can rest assured that you are getting an awesome high-quality product when you purchase a Hive and Holler product.